Air freight forwarding is a common shipping mode. It is the global international transportation of cargo by air. Air freight is traveling either on passenger's flights or by Cargo airplanes (Cargo only).
Air Freight forwarding broker's job
International air freight forwarder role, is to guide the involved parties, shipper and consignee, navigate the shipments through all essential air freight & customs documentation, book space for the cargo, and to monitor the shipment.
Air freight forwarder should ensure goods will be well packed and insured. 
Air Freight forwarding rates and costs
Air forwarding costs are relatively higher than Sea freight shipping costs.
Tariffs for air forwarding are calculated per kilogram, according to one common formula been used by the entire air freight community around the world.
This formula integrates volume and actual weight to provide the shipment chargeable weight. Airlines charge air freight prices accordingly
The Chargeable weight formula for airfreight cost calculation
The chargeable weight is calculated by taking the volumetric weight or the gross weight into account depending on whichever is higher.
Air Freight Forwarders calculate 1 cubic meter equal to 167 kgs chargeable weight. ( 1:6 ratio of volume weight).
Air Express courier companies calculate 1 cubic meter as 200 kgs. (1:5 ratio).
Ocean freight is calculated as 1 Cbm equal to 1 Ton (1:1 ratio).
Land transportation calculated volume weight ratio is 1:3 which equals 1 cubic meter to 333 kgs.
Air forwarding is a common transportation mode for the following industries
Automotive
Aerospace industry including parts and AOG  
High Tech, Servers, PC's, Mobiles, tablets, laptops, and other electronic gadgets and parts
Time critical machinery and parts.
Medical and Pharmaceutical.
Robotics& Electronics parts
perishable foods
Valuables and fine art
E-commerce (Amazon and others)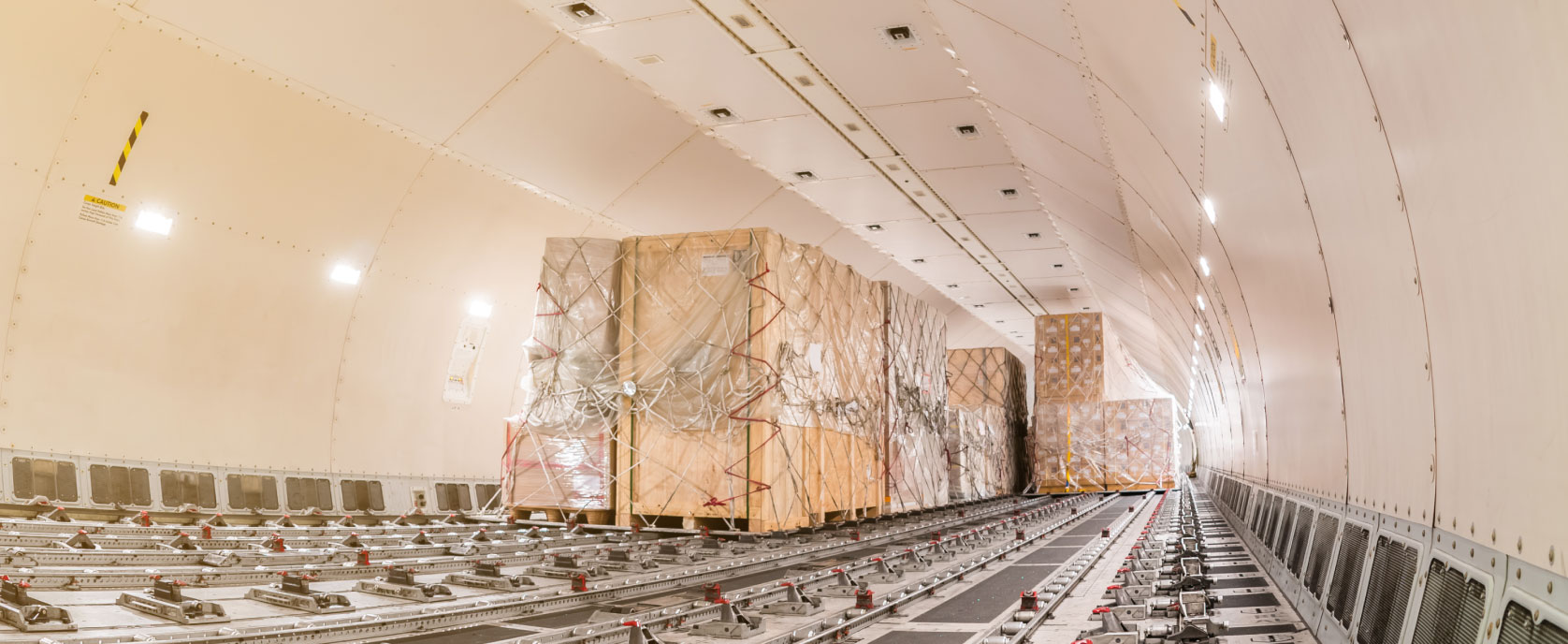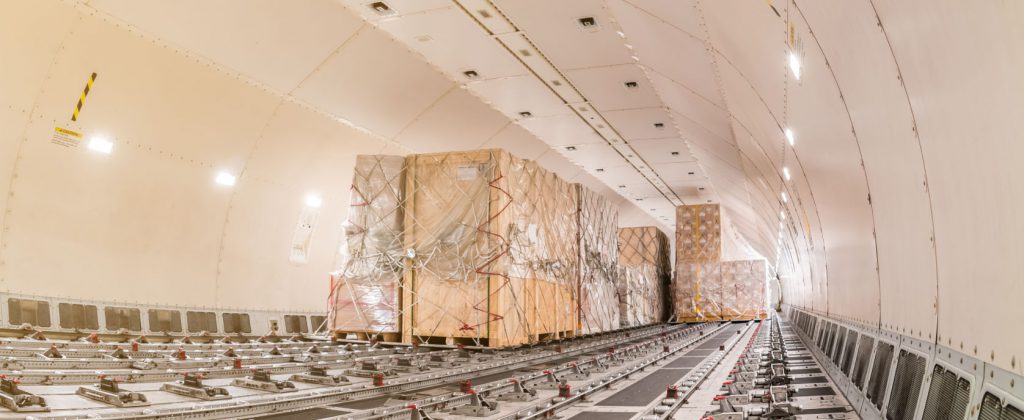 When choose Air freight Forwarding over Sea shipping?
Time critical shipments – NFO ( Next Flight out)
Air forwarding is good for shipments in need to arrive urgently to their destination.
These time critical shipments are the most urgent air shipments.
These consignments require the earliest possible arrival time.
Next flight out
Shipment will fly out on the first available flight.
These urgent shipments have been used for Example for urgent Air craft on ground shipments
 (parts holding the plane from taking off) or for down machines ( manufacturing line suspended waiting for parts to return manufacturing lime work)
Jewelry, fine art, gold, money. Very high cost items and products  
At times the cost of not being on schedule is much higher than the transportation gap cost.
Air forwarding gives the advantage of high level security. Thanks to high security mean at airports.
Some kinds of commodities have short shelves life and must arrive fast to the market.
 Food, drugs, and sensitive materials.
How does international air forwarding process look like - Export and Import
Air forwarder will coordinate a truck to pick up the shipment from exporter premises to the airport.
Freight forwarder at the exporter side will guide shipper to prepare the packaging properly for international journey.
Cargo will go through the security and scanning process at the airport terminal.
The trucking company will provide Proof of delivery of cargo to the export terminal.
The air forwarder will register the shipment with local customs authorities to arrange export custom procedure.
Freight forwarder will guide shipper how to prepare correctly Invoice & Packing list for custom clearance export and import purpose.
Export – Customs Clearance team will prepare documentation and formal registration as the transport vehicle approaches the port of Origin terminal.
Import – Customs Clearance team, will classify goods to provide HS code and determine if goods pay taxes and if any import regulations are implemented on the imported goods
Freight forwarder makes sure all documents are in place as per the laws of the country.
Shipment goes through custom inspection   (if required by customs authorities).
 Air freight forwarder will book space for your shipment with the airline.
The freight forwarder makes sure that the booking confirmation received.
We will watch over to confirm your cargo is loaded into the airplane.
Issue air way bill as proof for your ownership of the goods.
Freight forwarder will monitor and trace the shipment and will coordinate goods custom clearance and delivery to receiver premises.
As your freight forwarder, we will track your shipment
We will send pre-alert with all shipment documents overseas to ensure our partners in the destination will prepare custom formalities in advance.
Our freight forwarder partner agent is the destination country will ensure the custom clearance and delivery of the cargo on time to meet the consignee's schedules.
Marine insurance.
Important information to provide for accurate air forwarding quotation
Personal or commercial shipment?
Dimensions of the packages – Always in this order xLength xWidth xHeight – In centimeters or Inches
Packages weight, Per package, and total weight for the entire shipment ( Including the packaging).
Full pick up address including Zip code.
The full delivery address including Zip code.
Goods value for marine insurance purposes.
Are there any specific packing requirements? Like Cooling packages or Dangerous goods packaging
Any specific loading instructions? Crane? Forklift? Portage needed? Same for a destination for Off Loading.
Does shipment need to be shipped in certain fixed temperatures? Temperature control?
Are there any dangerous goods in the shipment? If yes need to provide MSDS – Material Safty Data Sheet
Fine art, AOG? Packaging requirements
Documents for air shipment:
As your air freight forwarder, we will make sure to guide you through all needed shipping necessities among them document preparation.
Destination air freight forwarder will need the following documents for customs import purposes:
Commercial invoice, with full shipper and consignee details, Performa Invoice is not valid for customs purposes in Israel and in other countries.
The invoice should be on company logo stationary with  Invoice number, Invoice date, Incoterms, payment terms, purpose of shipping, origin declaration, serial numbers, and description of goods, item quantities, and values
Packing list
Air way bill
Certificate of origin or origin deceleration