Globalization and technological advancement have brought with them a growing market demand for express international shipping of documents and merchandise. Express freight is been used for export and import needs.
This shipping method is characterized by short lead times and door to door delivery, from shipper door to receiver with a time frame often been promised in advance.
Express shipments in the age of online consumption and following the Corona epidemic
Online purchasing and the shopping culture along with the Corona epidemic have accelerated the demand for urgent express shipments in and from Israel. Amazon's logistics and shipping operations in the United States and the standards it has set for fast delivery to customers from the moment of ordering have raised expectations and expanded the demand for delivery speed. Especially when it comes to critical shipments. The growing demand for urgent express shipments was clearly reflected in the Corona period. Countries are required for urgent express shipments of life-saving protective equipment from abroad. At the time of the outbreak of the Covid 19 virus, most civil flights were shut down and many cargoes were shipped via the cargo planes of express companies.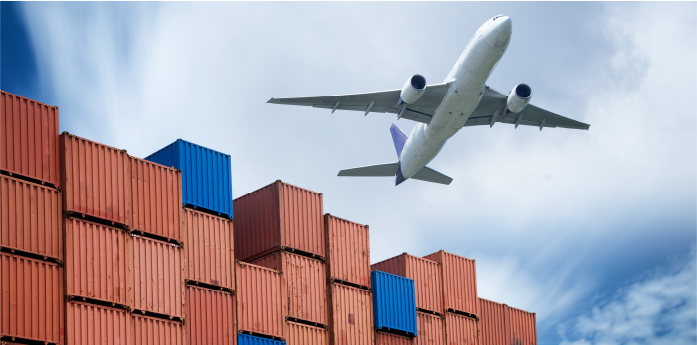 International courier, express and critical delivery service
In order to meet this need for the fast delivery of express deliveries, we list several types of services we provide.
Express Shipments - Next Day
Cargo loading on an express flight of one of the courier companies. We take care of choosing the right service according to parameters of speed, price, and quality of service. And adjust the appropriate service according to the level of urgency and budget. We also take care of ordering collection, tracking, and troubleshooting in case of emergence.
Urgent express delivery service on civilian flights
Civil airlines guarantee space for urgent express shipments abroad at higher prices than regular cargo flying. For example, Lufthansa's flash service – is an express service of the German airline that guarantees cargo boarding on a passenger flight or cargo flight abroad. The price is naturally higher due to the guarantee of space for fast delivery.
AOG - Air Craft On Ground
This is a concept that represents a situation where an airplane is on the ground due to a technical malfunction. 7 Continents specializes in handling critical express shipments for airlines to handle the transportation of parts to disabled aircraft.
A service of locating the first flight that leaves for the destination and operating an urgent operation of raising a shipment on the same flight while our representative on the other side is waiting for a quick customs release and immediate delivery
When a super urgent and valuable shipment has to be sent abroad, for example, a shipment of dry ice tissue for an urgent transplant abroad, the first thing is to bring a courier who will hold the valuable luggage hugged and make sure he arrives without any delays at the hospital where the transplant recipient waits.
This refers to a situation where an industrial production line is shut down until the arrival of an urgent express shipment from abroad with a missing part to return the line to production.
Examples of urgent express shipments required for air transportation:
Express delivery of life-saving medical equipment and instruments.
Critical delivery of tissue in the freezer.
Express shipments of aircraft parts.
Express deliveries of rented equipment cost a lot of money every day.
Flight of animals, especially dogs and cats.
Delivery of flowers and agricultural products.
Goods which are supposed to arrive urgently at conferences, demonstrations, installations, exhibitions, conferences, sports competitions.
Temp-sensitive materials and hazardous materials.
Fashion and textile accessories that should be on the shelves for the season.
Parts of organisms and refrigerated blood samples.
Documents for courts.
Urgent return of screening deliveries that have expired.
International couriers for urgent express deliveries
Who is the service for? Exporters and importers required to make express delivery from door to door. We take care of all the important details for you:
Understanding the customer's need, the nature of the delivery, and the required schedule
Choosing the best express service according to the specification and speed-cost consideration
Preparation of the paperwork for tax and insurance purposes
Coordination of collection from the sender and consignment notes are sent to him (by e-mail) for delivery to the courier
Ordering air transportation with an emphasis on speed of arrival
Customs clearance at destination
Delivery within the defined number of business days.